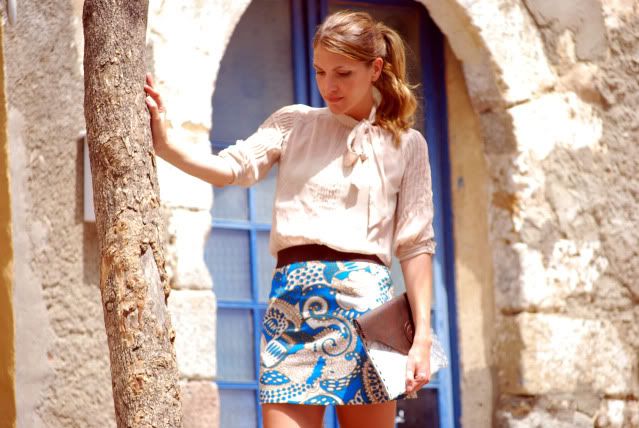 If you don't know this personal style blog yet, you must:
My Daily Style
. I so love this outfit -- it has those vintage details that I never seem to be able to find. Love the mix of the neutral blouse and brightly patterned skirt. 
Meanwhile... I'm off at the beach this week!